Our People
Our people are very important to us, as is making certain we provide you with the best possible professional financial advice. Below is a short biography for each of our colleagues together with their contact telephone number. For further contact details please see our "Contact Us" page.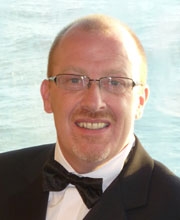 Simon Knighton Dip (PFS), Director
Tel.
01530 835350,
Mobile.
07974 139971,
Email.
simonsterlingam.co.uk
Office Address: Willow House, Beveridge Lane, Bardon Hill, Leicestershire, LE67 1TB

On leaving the Royal Navy at the still tender age 21, I had spent 5 years working in the Supply & Secretarial Division gaining an excellent understanding of PAYE Accounting and acting as the Captains Correspondence Clerk. I resettled into civilian life as an agent with an Industrial Insurance Company, where I gained my basic knowledge of the insurance industry and a wealth of experience in meeting basic customer financial needs. As my career in Financial Services progressed, I spent time operating in Direct Sales and Broker Consultancy roles before undertaking my first Independent Financial Advisory assignment working in the banking sector with a large former Building Society.

With the Independent Financial Advisor role as my preferred career, I was keen to maintain my Independent status when the bank closed its operation in late 2000. It was at this time I was largely involved with the founding of Sterling Asset Management & Services Limited, and we commenced trading in the early part of 2001. Over the years, I have tended to specialise in Investment, Retirement and Tax Planning, and hold the Chartered Insurance Institutes Diploma in Financial Planning. I have always adopted a practical and flexible approach in meeting customer needs, and believe this to be key in developing long term client relationships. I believe that in my profession, trust is earned, and that success will only ever be measured by the trust your clients place in you. With the majority of my clients being long standing, I consider this a reflection of that trust, and thank them for their loyalty.

On a personal note, I have been happily married to Claire since 1986. With my continued focus on building the business and customer satisfaction consuming the majority of my time, Claire has made a wonderful job of raising our four children and she has been extremely supportive throughout, and she now forms an integral part of the support programme in my office.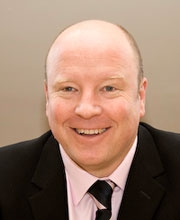 Andrew Rastrick AFPS CeMAP Chartered Financial Planner, Director
Tel.
01858 880829,
Mobile.
07793 982509,
Email.
andrewsterlingam.co.uk
Office Address: Pine Grange, Rushes Lane, Lubenham, Leicestershire, LE16 9TN

For my sins I have always worked in Financial Services, beginning my working life at Lloyds TSB as a cashier in the mid 80s before progressing through the ranks to Branch Manager. I then moved into the Retail Financial advice arena in 1994 with the Halifax eventually becoming an Independent Financial Adviser (IFA). I have been a Chartered Financial Planner since 2007, one of a small percentage of advisers currently qualified to this level, and I continue to study to ensure my knowledge is maintained to the highest level. As such I am extremely proud that Sterling as a business has also achieved Chartered status as this reflects the service we strive to provide for our clients. On a personal note I am able to provide holistic advice tailored for my clients and pride myself on treating people as I would want to be treated myself. As such I am able to help with any aspect of Financial Planning from Mortgages to Retirement Planning and everything in between.
On a personal note I have been happily married to Angharad since 2002, who despite my love of golf & sport in general continues to put up with me! I am also a keen follower of both Liverpool FC and Leicester Tigers and try to get to watch them as much as possible.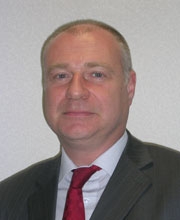 Mark Houldey BSc (Hons) APFS Chartered Financial Planner, Director
Tel.
01529 497810,
Mobile.
07779 134706,
Email.
marksterlingam.co.uk
Office Address: Village Farm, Folkingham Road, Pickworth, Sleaford, NG34 0TJ

I graduated from Brunel University in 1984 with a 2(ii) degree in Applied Biology. I worked for several companies whilst studying for a Diploma in Management Studies. I became a Financial Adviser in 1989 when the introduction of the Finance Act which revolutionised the provision of financial advice.

I worked for a number of firms before jointly setting up Sterling Asset Management & Services Ltd in January 2001.

I completed the Advanced Financial Planning Certificate in 2000 and finally got round to doing the remaining exams to become Chartered in 2016.

I have recently Escaped to the Country and now live some 10 miles east of Grantham, however I regularly return to Nottingham and the surrounding areas.

I enjoy growing my own fruit and vegetables, walking and even the odd glass of wine or two.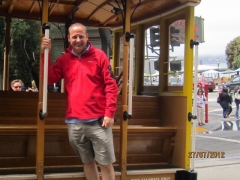 David Hindle Dip (PFS), Financial Adviser
Tel.
01332 558742,
Mobile.
07980 825960,
Email.
davidsterlingam.co.uk
Office Address: 9 Cobthorne Drive, Allestree, Derby, DE22 2SY

Website: www.ifaderby.co.uk

I have been an Independent Financial Adviser since 1996 having previously worked for a high street bank, and both a national and local accountancy firm. I am regularly used by various local Solicitors, Accountants, Care Homes, Care Groups and BBC Radio Derby to provide specialist advice on such matters as:

Retirement Planning
Investment Planning
Long Term Care Planning
Investing for Income
Inheritance Tax Planning
Equity Release*

I hold the Chartered Insurance Institute's Diploma in Financial Planning. Additionally I am a Later Life Accredited member of the Society of Later Life Advisers (SOLLA).
I have been married since 1983and have three daughters. I love to play golf when I get the chance and enjoy watching both codes of rugby.